MATTHIAS WEISHEIT
---- • Prof. Musician
-------- • Guitarist - Bassist - Singer/Songwriter
---------- • Keyboard -
-------------• Mandolin - Ukulele -
--------------- • Cello - Oud (mainly arabic tuning)
---------------- • Composer - Lyricist
------------------ • Engineer - Producer
-------------------- • Versatile Styles
----------------------- • Teacher Guitar - Bass - Key - Uku - Mandolin - Music



Contact: info@gasoline-music.com


NEWS

Stay tuned
.
(rev. 2023-10-26)
2020-09
"No Way Out", composed by Rita Van Nek in the arrangement of the
Gasoline Electric Band - released on her CD "My Life 1977 - 2020"

Production/arrangement and all instruments (guitars a & e, baritone guitar, bass, cello, piano, string arrangements, programming), mixing/mastering and cutting of the medley by Matthias Weisheit.
Info/Order - Medley on Soundcloud
2018-03

Acoustic sit-in, tribute concert for my old friend "Mingo" Nau who passed away 1 year ago on 31st of March 2017 (Langendorf/Dorfscheune 2018-03-31, 8:00pm)
2016-01
Recently Matthias had a few song placements on Discovery Channel and another US serial , incl. "West Slide Story pt. 3" & "Drifter" among other. There's a new upload on Reverbnation / Facebook-page of
"West Slide Story pt 1-3 – medley" to get an idea.
Continuing writing and pitching!

2016-01
R.I.P. Jimmy Bain

2015-12
There's an Interview with me in the current "Musiker Magazin No 3/2015" of the "German Rock & Pop Association". It's about a time frame in the US, the collaboration with Leather Leone and former members of Ronnie James DIO (Scott Warren & Jimmy Bain), the creation of "Imagine me Alive" and the live-band/rehearsals (with Scott and students and graduates of the Musicians Institute, Los Angeles). About my Project "Gasoline Phoenix", other activities as a musician, songwriter, teacher and co-musicschool-owner, the business and life by itself etc.
You can read a short intro on www.musiker-online.com (in German language).

2015-09
• Music school: Rolling Music Creative

"With our music school Rolling Music Creative we became state-approved from Hessen/Germany in July 2015, dating back to the start of our school.
Our task and assignment as a music school and as teachers is to improve the inner world, the sense and overall perception of our students. Not only with the language of music - with this responsible work of teaching and guiding pedagogically on this journey as a hobby or professional musician - but most of all as a human being."

Details: www.rm-c.eu (in german language)

2015-07
• GASOLINE PHOENIX (acoustic duo) live on stage (July 11th)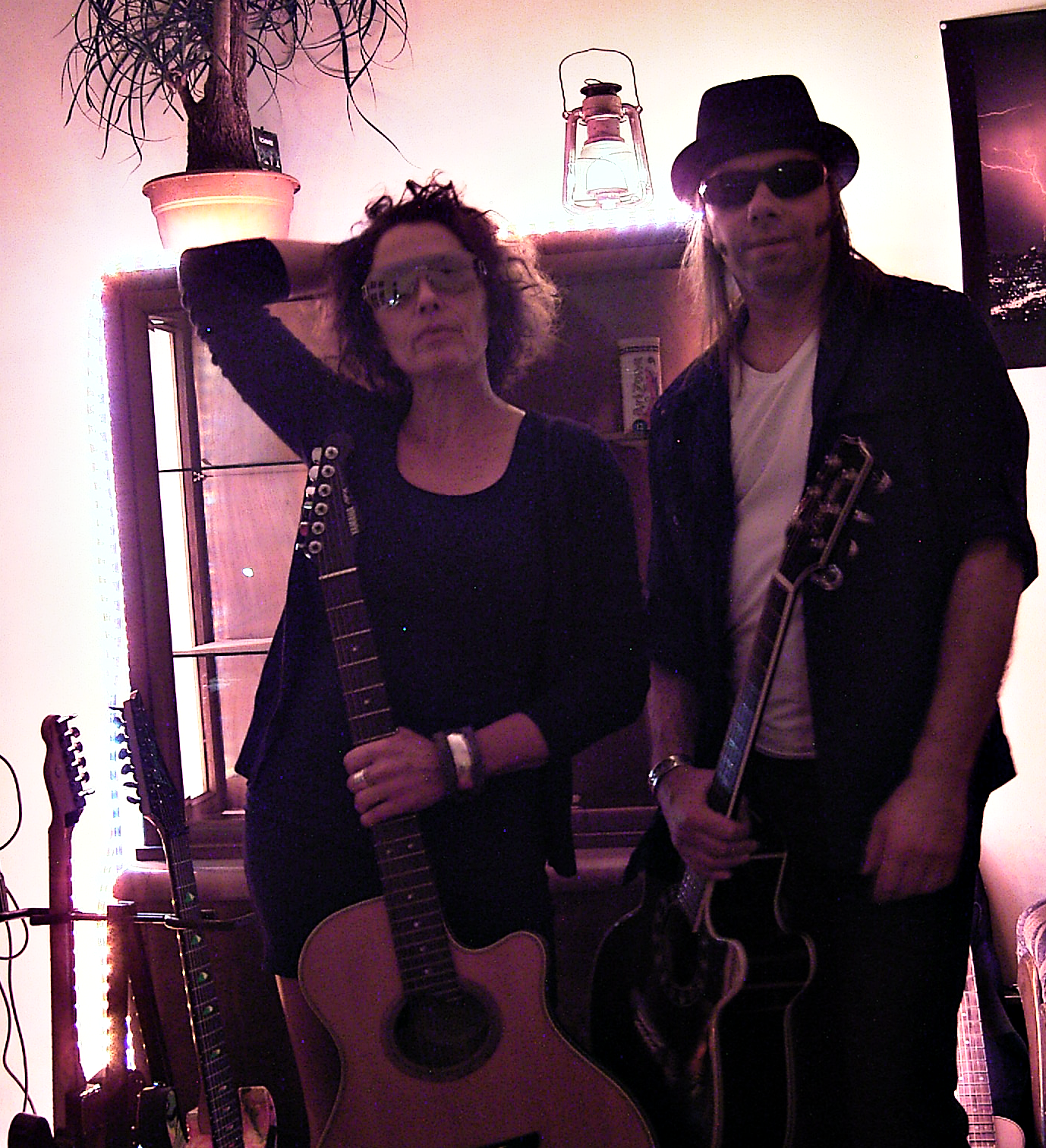 Kommt vorbei...
"MUSIC FIRE LIGHT - Musik am Teich" Sa. 11. Juli,
Am Dornbusch 39 (Eisenberg), Frankenberg-Schreufa.
Beginn 18:00 Uhr "Jazz" (MW - Bass). "Gasoline Phoenix" Acoustic Duo (Matthias & Baerbella, ab ca. 20:30 Uhr) & weitere musikalische Darbietungen in div. Band Konstellationen u.a. mit Willi & Hansi (Pannemänner).
...& Musik von Disc. Yes!

Rolling Music Creative, music school of Matthias Weisheit
is now state approved (www.rm-c.eu)

2015-05
• GASOLINE (acoustic duo) live on stage (May 2nd)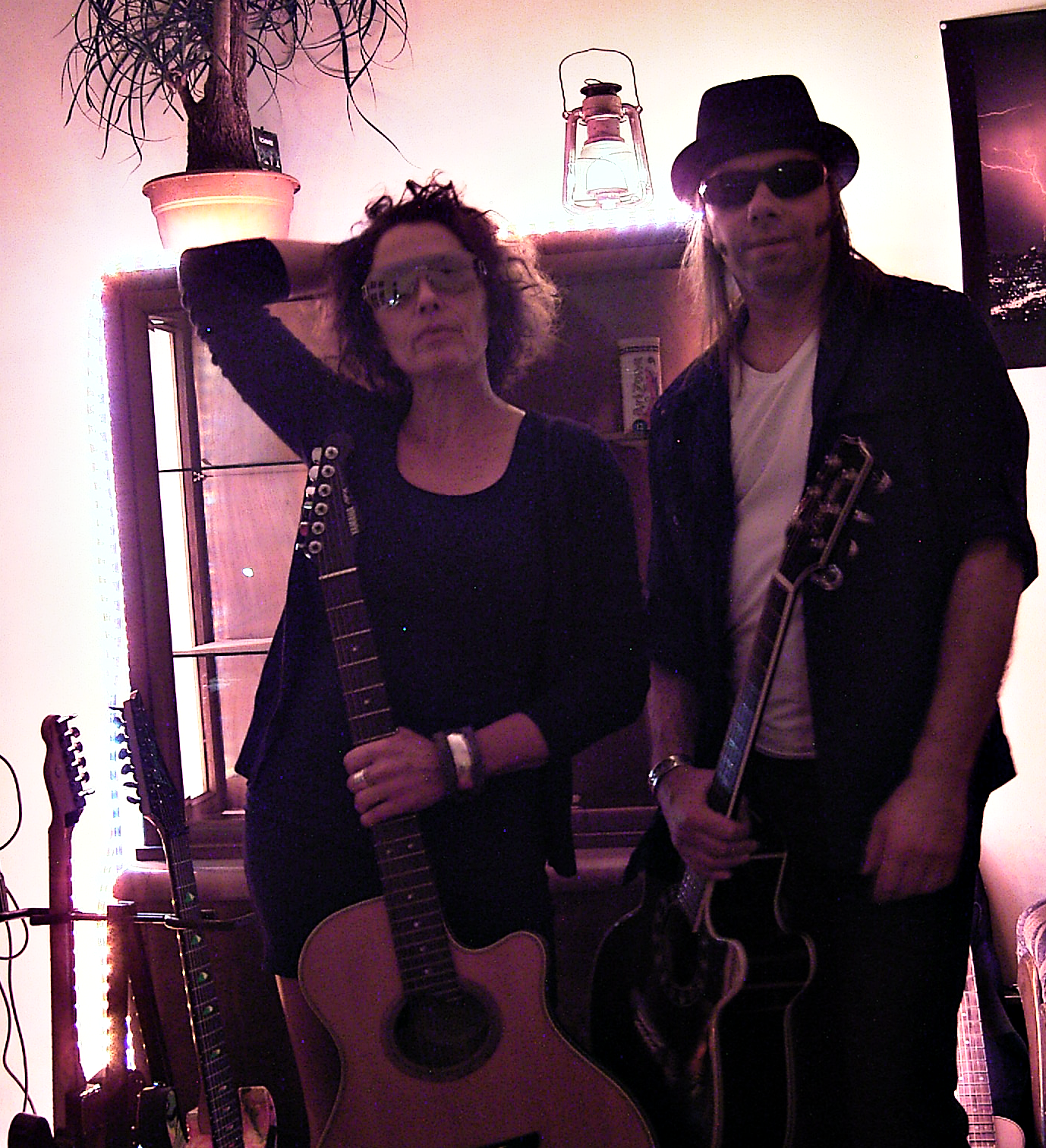 2014-12
• GASOLINE (acoustic duo) live on stage (Dec 23, priv. show for 'locals')

• Matthias is part of the the jury of the "German Rock & Pop Contest 2014". A great day with great people and great music, Dec 13 2014.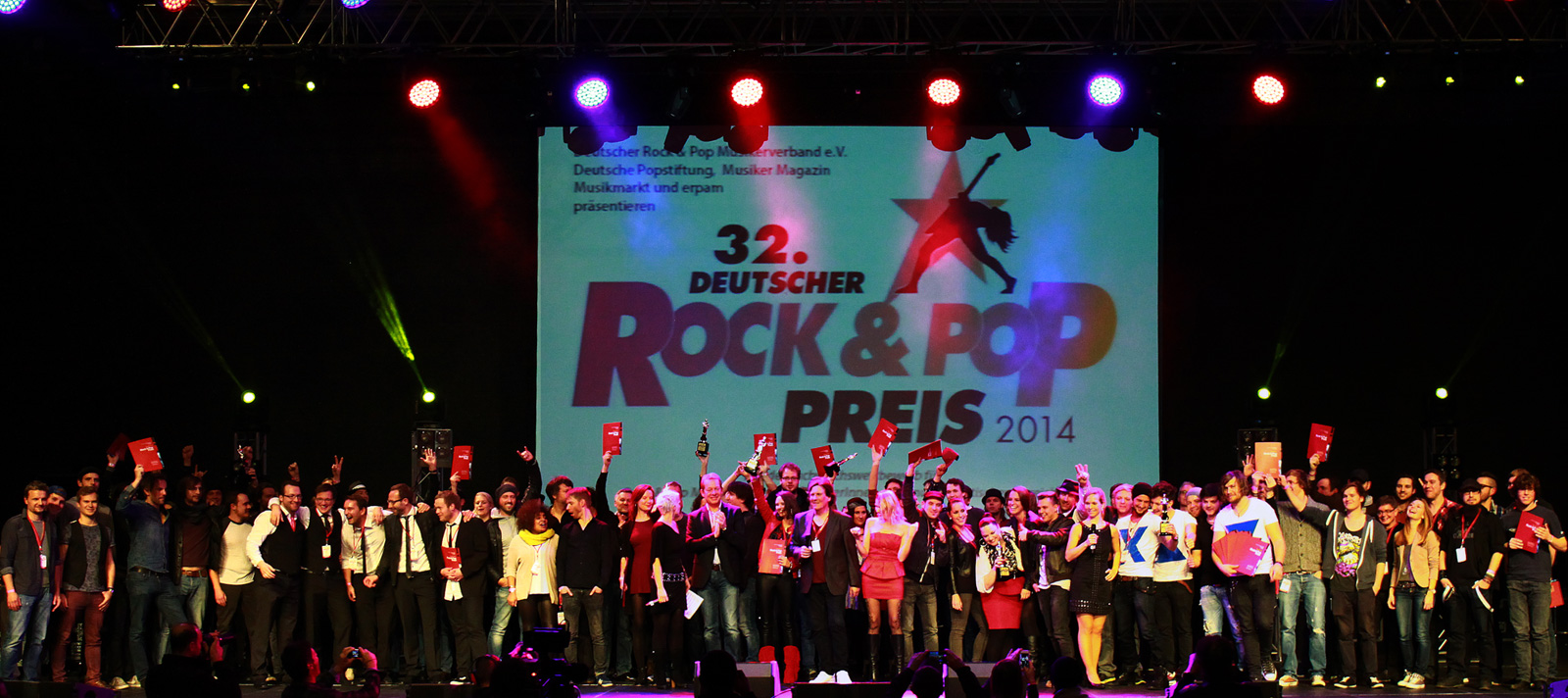 (Photo © Ludwig Czapla)
Details - Winners - Video - NEW: retrospect VIDEO

2014-07
• GASOLINE (acoustic duo) live on stage (July 12)

• Released: BURNING WINGS (a tribute to 'Strana Officina')
Performed by Sledge Leather on the double CD "Officina dei Sogni 2" (Loud n' Proud Records). This Band truly deserves a 2nd tribute CD.
Details on: Musicians-Pojects: Live - Studio/Sledge Leather.

Purchase a.o.: Avaiable worldwide (€15 + delivery) at Loud n'Proud Records loudnproudrecords@yahoo.com - Pure Steel Shop - Ebay

Info: https://www.facebook.com/officinadeisogni2?ref=stream facebook.com/StranaOfficinaBand - myspace.com/stranaofficina-Facebook.com/LoudNProudPistoia - rateyourmusic.com

SLEDGE LEATHER - "Imagine Me Alive"
Sound Example: CD promo
Purchase a.o.: Amazon.de - Amazon.com - iTunes - eMusic
- Headbangers Open Air - Musik Sammler - jpc - Spirit Of Metal
Info: Musicians-Pojects: Live - Studio/Sledge Leather.
Leather Leone: facebook.com/LeatherLeone


2014-02
• Finished: BURNING WINGS (a truibute to 'Strana Officina')
Performed by Sledge Leather

Leather Leone - Vocals
Sandy Sledge - Drums
Matthias Weisheit - Guitars
Scott Warren - Keyboards
Bjorn Englen - Bass

Produced by Sandy Sledge, Matthias Weisheit
Engineered and Mixed by Juan Urteaga at Trident Studios, Pacheco, CA.
Drums recorded by Patrick Lydon at SPL Studio, Van Nuys, CA.
Sledge uses AXIS pedals
Matthias plays Ernie Ball & Roto Sound strings
To be released soon.

• More compositions, Gasoline songs & dates, concrete & metal on the way

• Matthias is accepting just a limited amount of students, get in contact soon
if you like to learn or get better at playing guitar, bass, keyboard (ukulele or other stringed instruments) and become a better musician

2013-11
• Finished (so far) arranging and recording all guitars of the song of Strana Officina for the upcoming tribute album with The Sledge\Leather Project - Leather Leone, Scott Warren and Sandy Sledge. Sent to Pacheco, CA to Juan Urteaga (Trident Studio) for further mixing and tracks
• Re-recorded and delivered a guitar solo for Sacramentos 'Twitch Angry'
for their upcoming showcase @ 'KingKing' in Hollywood, CA (Maximum Entertainment)
• Nov. 16: LIVE sit-in @ 'Springsteen Night' with Robert Oberbeck & Friends

2013-10
• GASOLINE live on stage, acoustic duo with Baerbella Jaschinski (Oct. 5th)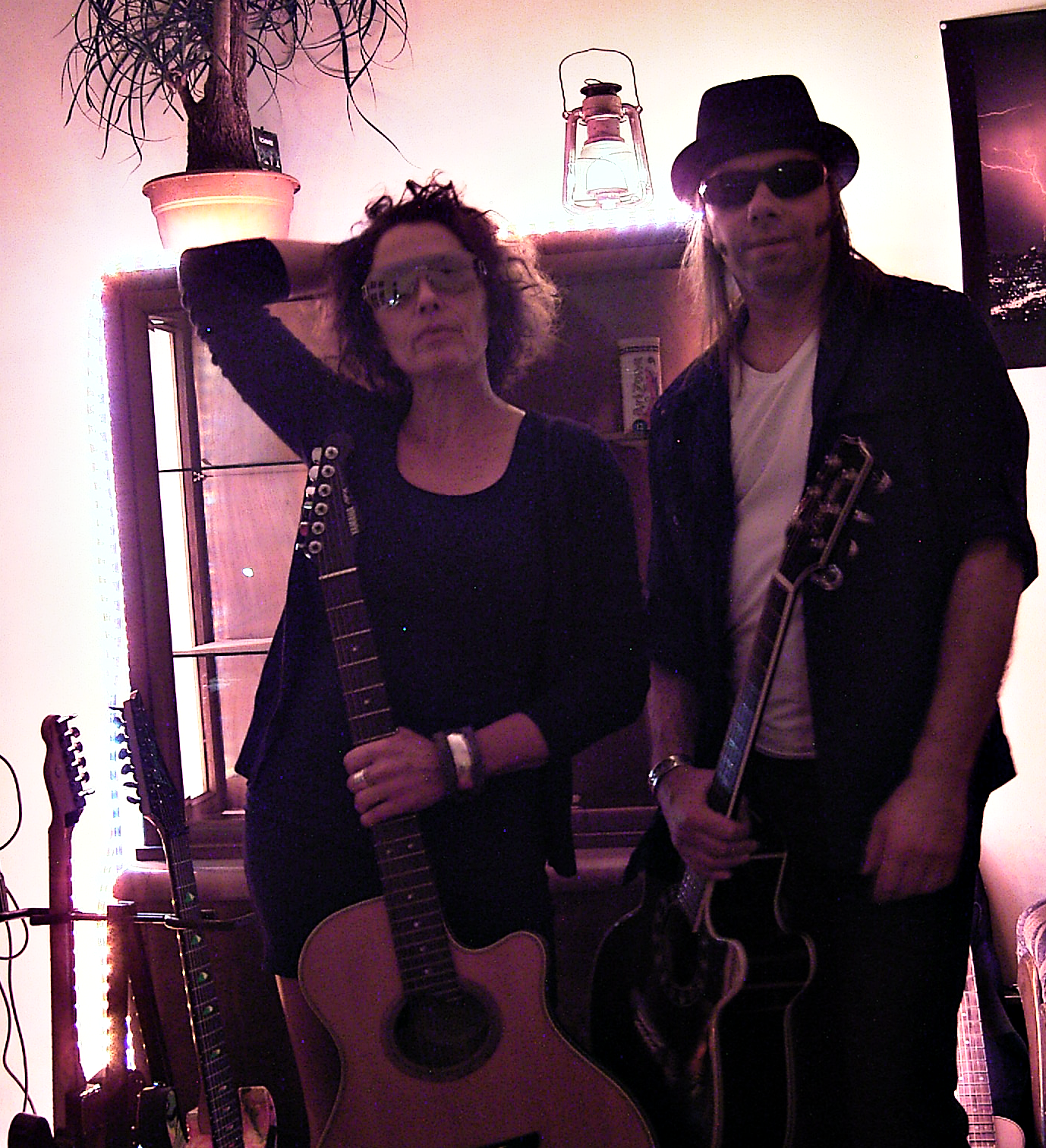 • SLEDGE LEATHER - a tribute to Strana Officina, in the progress (all guitars).
To be released soon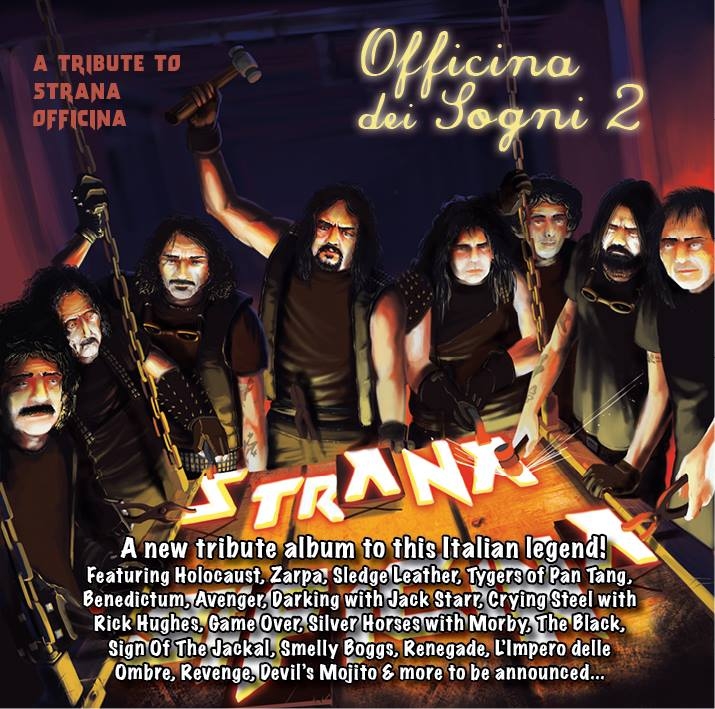 2013-06
• Delivered 25+ songs to a new publishing company in the US for various pitching, including 3 new Pop-Dance Instrumentals